Suds & Science—Science and the Media: The Truth Behind Science News
Date & Time: August 7, 6:30 to approx. 8 p.m.
Location: Stone Brewing World Bistro & Gardens—Liberty Station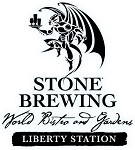 Cost: $5
Join Dr. Ramin Skibba, science writer and communicator, as he shares the good, the bad and the ugly in science communication and what we can do to make sure we get the full story on important science topics. This is your monthly chance to connect with other curious scientific minds over a beer—or two—and take part in an in-depth discussion about important scientific topics. The Fleet partners with local bars and scientists to bring you an evening with a fun-yet-informative presentation, which kicks off an extended discussion between the scientist and the audience­­—all while the audience drinks along.
Please note: During this event, there will be photography and video recording. By attending this event you consent to and authorize without further compensation the use and reproduction of any film or photographs. 
About Suds & Science:
Suds & Science are monthly events that bring scientists to your neighborhood bar. Raise a pint and listen to a 15-minute fun-yet-informative presentation on a hot science topic followed by an open and engaging conversation. Ask questions and form opinions while enjoying an adult beverage. Suds & Science puts the fun and spirit(s) back into science.